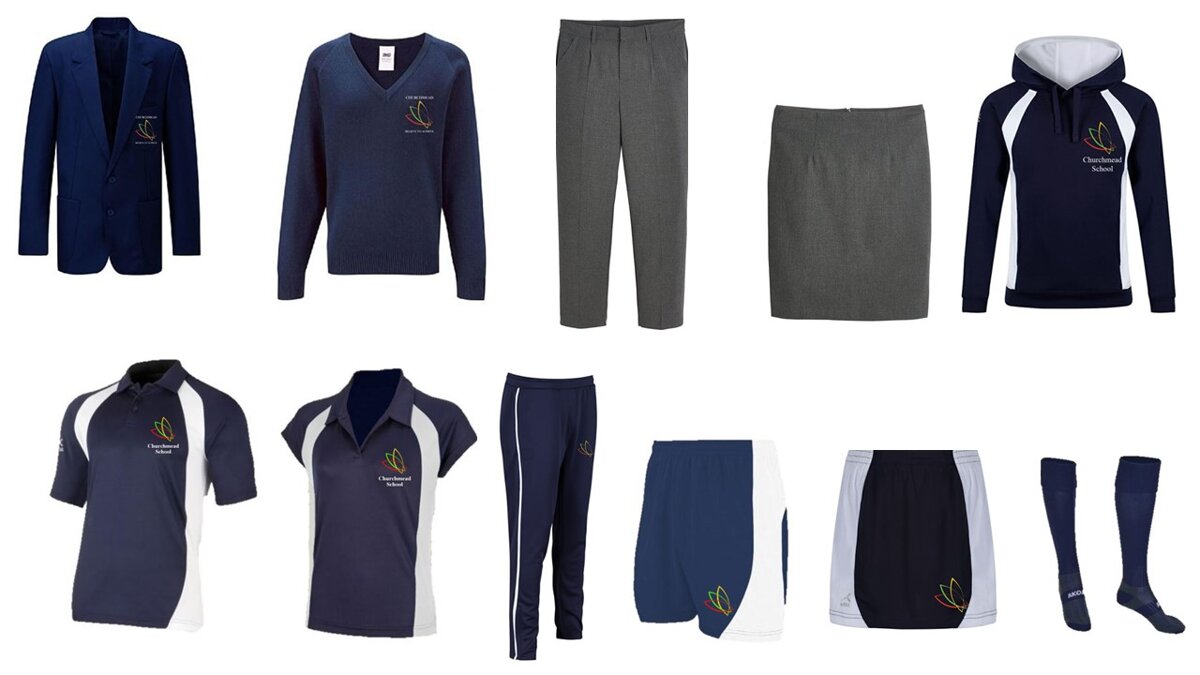 School Uniform Expectations
Dear Parent/Carer,
We would ask your support in ensuring that your son/daughter has all the items as outlined in the school uniform section of our policy.
Navy blazer with Churchmead logo
Navy V neck jumper with Churchmead logo
Churchmead tie (purchase from Churchmead)
White shirt
Boys- Grey school trousers
Girls- Grey school skirt with a simple pleat (not pleated all the way round) or plain straight leg grey trousers.
Grey or white socks.
Smart Black shoes – NO trainers or boots, no heels or open toe.
Black or navy coat with no logo
Black school bag
Jewellery- only one single stud in each ear for KS4 not KS3. No bracelets, rings or necklaces.
Please be aware that the following items are not permitted to be worn in school at any time:
Hoodies (unless they are taking part in PE and it is a Churchmead School Hooded top)
Trainers (black trainers are not school shoes)
Fake nails / Long nails and nails varnish.
Casual leisure; Chino/Jeans/Lycra trousers/ Leggings.
If students come to school in incorrect uniform, we will be asking you to support the school by coming and collecting your child to change into the correct uniform.
I appreciate your support. If you require any information, please do contact the school via email.
Yours faithfully,
Ms R Jenkins
Assistant Headteacher