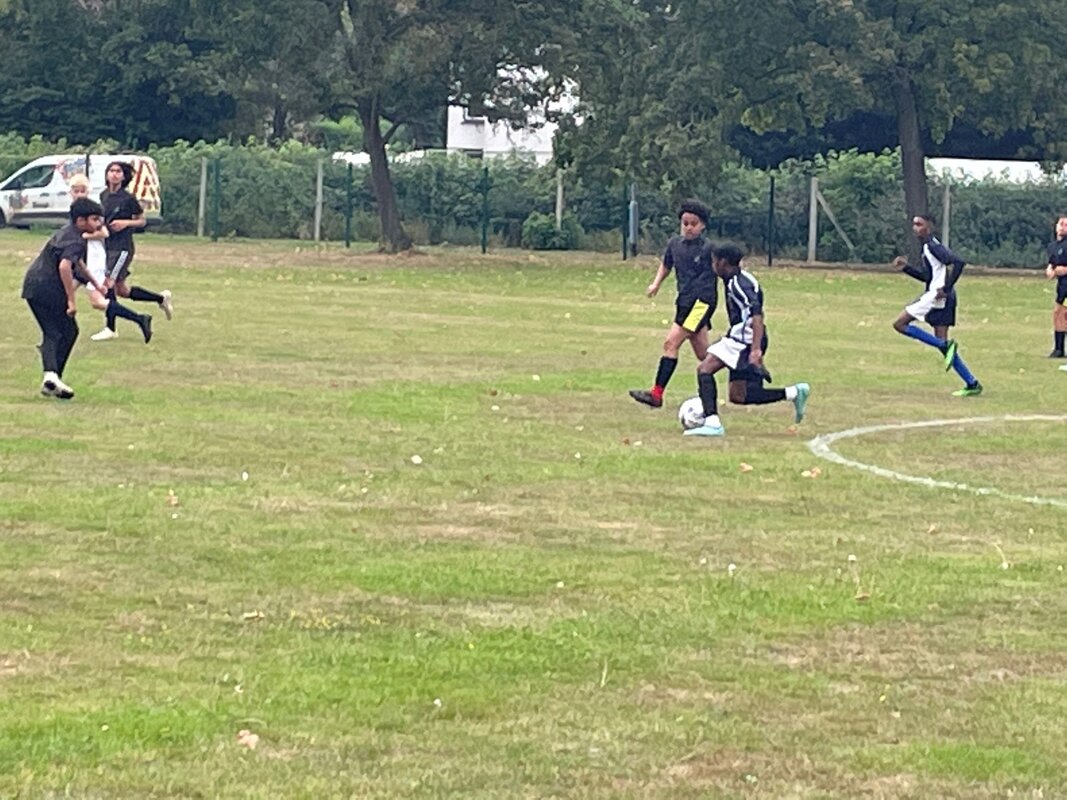 Churchmead Year 8 team faced a strong Lynch Hill team on the 12th September. It really was straight back into the action following their cup surge from last season.
From the start of the game, we took the upper hand dominating the centre of midfield. A weaving run from Veron left the Lynch hill defenders no choice but to bring him down inside the box. 1-0 penalty converted. Then a driving run on from the right saw Boland weave his way through to make the score 2-0. This was quickly followed by an ambitious long range effort flighting straight into the top corner out of the Lynch hill goal keeps reach.
Half Time
The second half began with Lynch hill starting to get a hold of the ball a lot more in the middle of the park. A couple of through balls left Churchmead in a spot of bother but delt with well by the defence. Lynch Hill finally broke down the defensive line leading to the score becoming 3-1. Before Churchmead could get themselves set another quick attack and a breakdown in communication led to Lynch hill closing the gap top 3-2. Churchmead stayed strong breaking down attack after attack. With 5 minutes left to play, Churchmead committed a foul outside of the box in shooting range. The Freekick was converted with a great strike form Lynch Hills Key player. The game finished 3-3.