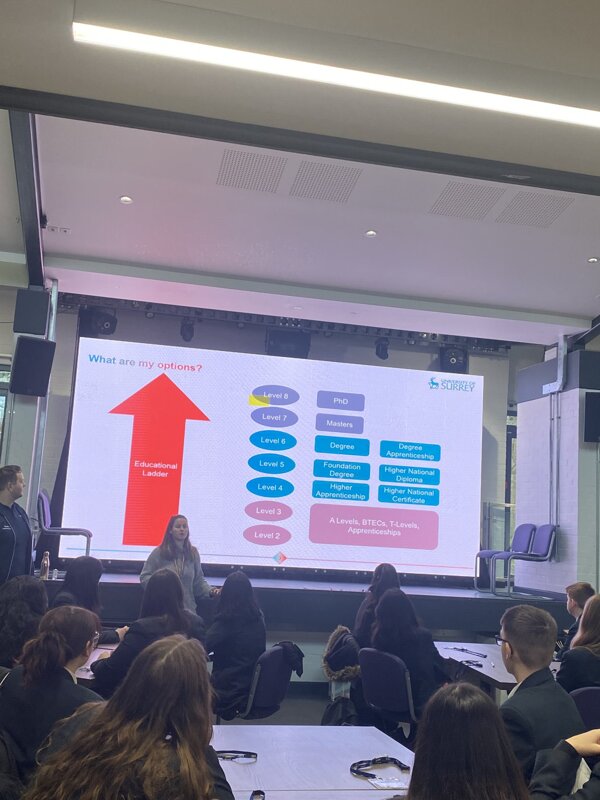 We took 40 Year 9 students to University of Surrey to help raise awareness of university life.
The students listened to talks about making higher education choices giving them an insight into what they should be considering now and then had a presentation on what it is like to be a university student.
As part of the day, students received workshops on Post-16 Career Options.
Students then worked in groups, using skills relating to Science and Maths, building their own bridges, rafts and towers.
Students then enjoyed a lovely lunch on Campus, followed by a tour with the Student Ambassadors.
The Y9's were praised for their excellent teamwork skills and positive contributions.